Speckled Mug Set - White Glaze Option ONLY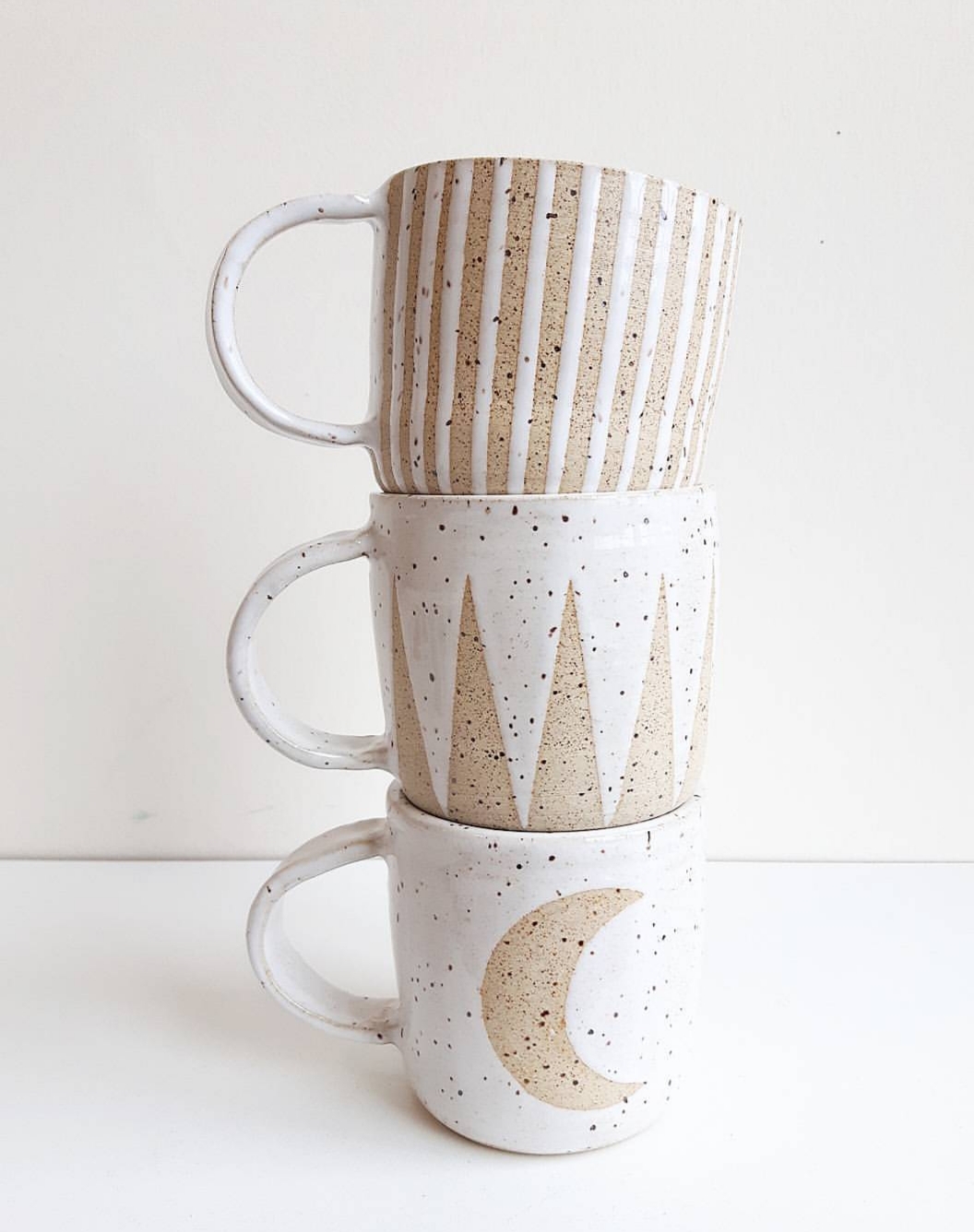 Speckled Mug Set - White Glaze Option ONLY
This set of 3 medium mugs is the perfect addition to any home. Large, comfortable handle, perfect for that morning cupa.
Mug Dimensions 3 x 4" (approximately), each mug serves approximately 1.5 cups of liquid.
This listing is for a set of 3 handmade ceramic mugs and therefore slight imperfections may occur.
PLEASE NOTE: Pieces purchased from this final batch of moonware will be available for local (Toronto) pick up/will ship out on June 16th 2019 following the final shop update.
For Local pickup use code: LOCALPICKUP at checkout and we'll follow up via email to schedule a pick up time for your new piece!
sold out